By TheGraveMind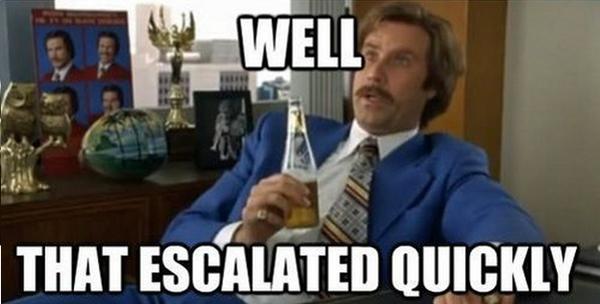 I actually don't like Will Ferrel, but this is too good to pass up.
So Escalation and Stronghold Assault have come out, and to celebrate I have some special posts planned this week. Today I'll start with a Fortification.
While I didn't get on their kickstarter, I watched closely and waited for their online shop to open. This is from
Brush4hire
, who do some awesome laser cut terrain. This was my first time dealing with them, and over all I'm pretty happy. They had some initial delays getting all of the kickstarters and pre-orders out, but over all a great quality product.
On to the pictures.
As you can see, just the perfect height. And before I forget, they also have eldar and necron defense lines. You'll have to build your own quad gun like I did.
I'm extremely happy with my new Tau Defense line, and I can't wait to get it fully painted. Expect to see this a lot more in future battle reports, I love me a good Defense line with Quad gun.